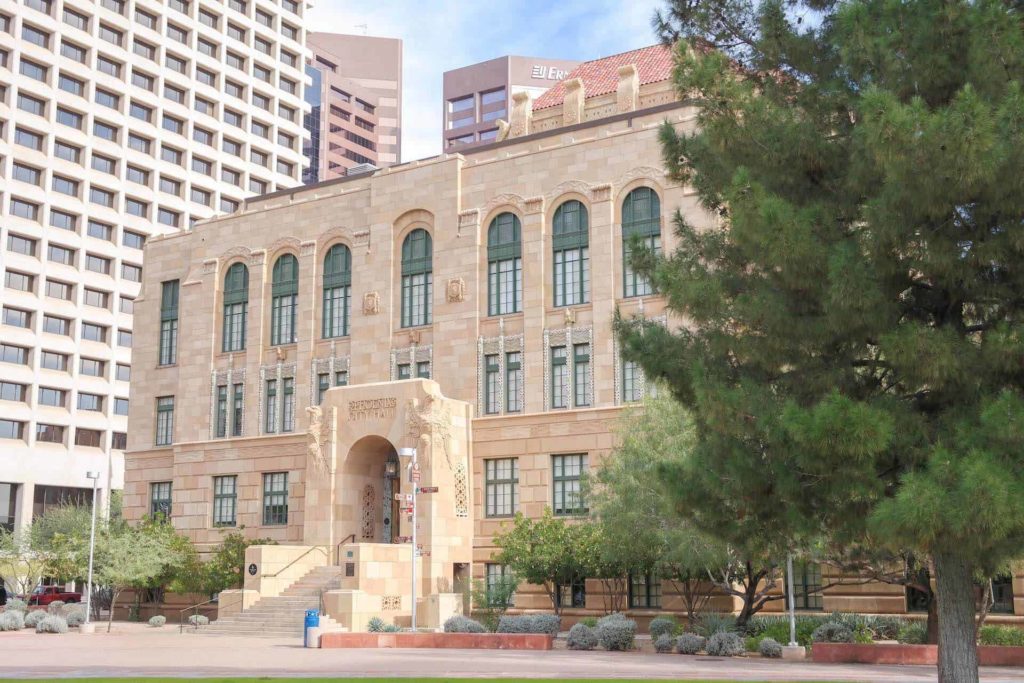 Moving to Phoenix – A guide for Entrepreneurs and Startups
If you are planning to move to Phoenix, this comprehensive guide about the city's startup ecosystem and its various highlights should help you know everything you need to know before moving. Touted as one of the fastest growing cities in the U.S, the city of Phoenix is seeing a growth in the number of entrepreneurial ventures as well. A lot of entrepreneurs and startups are now moving to Phoenix to enjoy the growing business opportunities this Sun Belt city has to offer.
Known as the Valley of the Sun, the city of Phoenix is the up and coming startup ecosystem in the area. A population of 4.5 million people call Phoenix their home; the number is continually increasing owing to the rising number of people moving to Phoenix for the beautiful quality of personal and professional life it offers. Get a chance to be a part of a startup ecosystem that boasts of over 1000 companies and has an average valuation of $3.2 million by moving to Phoenix.
The city of Phoenix is an ideal destination for starting a business as it offers excellent connectivity which makes it easier for people and products to move in and out of the city. The city is home to three airports, an efficient transport system and other amenities for connectivity within and outside the city. The city?s growing startup ecosystem is also generating exciting jobs making it a preferred city for job seekers as well.
What does Phoenix City have in Store for Startups?
Phoenix city has an abundance of all kinds of resources that can benefit a diverse range of startups at different stages. The city saw a funding of $300 million in 2016 and can be rightly called the startup capital of Arizona. Phoenix has a high powered venture capital funding scenario which has attracted several startups to set base in this Arizonian capital. The city boasts of a large venture capital deal of $26.06 million in 2017. Visiongate, a Phoenix-based biotech company, nailed this deal and received the funding from Greybird Ventures to become one of the notable brands in the industry. Being one of the ten largest cities of USA, the city is seeing an increase in innovation and talent every year. There are over 4995 Angel investors intrested in startup funding in the city of Phoenix, though most of them are not based in the city. By moving to Phoenix, you will be in a startup ecosystem that was recently recognized as #2 metro region in the creation of software technology jobs between 2012 and 2014
Phoenix City has a Supportive and Rising Entrepreneurial Community
One of the most influential factors that should motivate you to move to Phoenix for achieving your entrepreneurial goals is that the city's startup community is one of the most supportive and dynamic ones. Entrepreneurs can get unparalleled support from the local ecosystem partners in various aspects to grow and flourish. Startups can be a part of the many entrepreneurial showcase events held in the city. Such activities aim to bring together the community of entrepreneurs and startups in Phoenix city. These events offer excellent networking opportunities to the participants to grow and make the right connections for their ventures.
Get the best of the resources when you move to Phoenix, these are specially provided for the growth of the entrepreneurial community. Move to Phoenix and get spoilt for choice when it comes to shared working spaces. Another excellent place for networking, these shared office spaces are ideal for startups at various stages and are affordable and convenient.? Startups and entrepreneurs can also avail the services of many other business resources like accelerator programs and an array of business incubator organizations to help their business venture grow in the right direction.
Get Unmatched Government Support by Moving to Phoenix
A supportive government can help entrepreneurial framework in a city grow, and the government of Phoenix is doing just that. Move to Phoenix city for enjoying many initiatives from the government that are conducive for a high impact startup ecosystem. Startups in Phoenix can enjoy a considerable waiver of rent under the Adaptive Reuse Program which has been adopted by several cities. In Phoenix, the program has facilitated the growth of entrepreneurial ventures by providing a faster timeline and permit-fee waivers for properties for various projects that tick all the eligibility conditions. Not just that, a state level legislation is being proposed to create a more favorable environment for companies in the Fintech and Blockchain segment.? The city also has encouraged the autonomous vehicle industry by keeping the sector free of any regulations. This has helped attract players like Waymo, Uber, and Lyft to the autonomous vehicles industry sector in Phoenix.
Phoenix has a Strong Human Resource Capital
A strong pool of local talent is always beneficial for businesses. The talented human resource capital of Phoenix can be attributed to the several top-notch colleges and universities in the area. Some of these include the Arizona State University, Grand Canyon University and the University of Arizona among the others. These universities offer professional courses for different subjects whose graduates can be valuable assets for your entrepreneurial venture.
Move to Phoenix to Explore the Growing Customer Base
The city of Phoenix has a rapidly growing population which comprises of several smaller communities from various cultures.? Startups can take advantage of the diverse customer base to generate useful leads that can be converted to sales with the right sales and marketing strategy.
Be a Part of an Emerging Tech Sector of the Phoenix Startup Ecosystem
Move to Phoenix and be a part of a soaring tech sector in Phoenix. The tech startup ecosystem created more than 12,000 jobs in the years between 2012 and 2014. A lot of initiatives like the Galvanize Campus and strong support from the local government are some of the strong pillars of the sector. Some of the sub-sector strengths of the tech sector in Phoenix are:
EdTech Startups in Phoenix city

The Arizona State University has played a significant role in the Edtech sub-sector in Arizona. One of the most prominent university in the world, it has single-handedly given rise to some of the most innovative ideas for business ventures and was called the most innovative school in America in a U.S News and World Report. A story that should not be left out from mentioning here is that of CampusLogic which has raised $10 million in 2017. It is a cloud-based platform for financial aid for students.? Arizona State University is a crucial source of human resource capital for the edtech sector in Arizona. Not just that, the university?s pro-entrepreneurial activities has given an unmatched boost to the industry. Arizona State University has collaborated with venture capitalist Tim Draper to create an accelerator program that is exclusively dedicated for the development and testing of tech applications in higher ed. This program is called the ASU-Draper- GSV Edtech Accelerator and has gained a lot of popularity.
Cybersecurity Startups in Phoenix city

The cybersecurity sub-sector in the Phoenix region is an essential player in creating a sustainable job market in the local tech niche.? It employs over 10,000 people and creates over 3000 jobs annually. The subsector boasts of brands like Trusona and LifeLock. Trusona is an innovative startup that offers no-password authentication products and services. The company has raised $10 million in venture capital funding from Kleiner Perkins Caufield & Byers in 2017.
Health and Life Sciences Startups in Phoenix city

Another significant sub-sector in the tech startup ecosystem is of health and life sciences which is responsible for contributing $8 billion to the local economy. The sub-sector employs 60,000 professionals causing hundreds of job seekers to move to Phoenix. A notable story of this sub-sector is of Symphony Health Solutions, a pharma data company. PRA Health Sciences acquired the firm for $530 million in 2017 making it one of the biggest deals in the sector in the recent years.? The Arizona Bioindustry Association is planning to raise $200 million in 2018 for encouraging research in the life science niche in the city and is one of the catalysts for the growth of the sub-sector.
Startup Genome members in the city are helping the startups in various ways to help them create a secure place in the startup ecosystem. These member organizations include the Arizona Technology Council, StartupAZ,? The Arizona Commerce Authority, Invest Southwest, Entrepreneurship + Innovation at Arizona State University and The Partnership for Economic Innovation.
Some other ecosystem partners helping in the growth of the various startup niches in Phoenix city are:
AZ Founders Fund
Flinn Foundation
Greg Head/Scaling Point
Canal Partners
Tallwave Capital
MRTNZ Ventures
Galvanize Phoenix
Centre for Entrepreneurial Innovation
Moonshot
Co+Hoots
Seed Spot Phoenix
If you are looking for a city that offers the best of both professional and personal aspects of living, you are not going to be disappointed with your decision to move to Phoenix. The city has the right cultural, legal, and economic framework for startups to grow and flourish.
Copyright All Rights Reserved ? HexGn | Please do not copy or use without written permission | www.hexgn.com